Miki Kaneda, Assistant Professor of Music, Boston University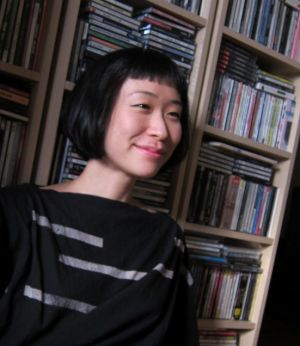 Miki Kaneda's research focuses on the transcultural movement and entanglements of race, gender, power, capital, and colonial residues in experimental, avant-garde and popular music in the 20th and 21st centuries. She has published on topics including the transnational flows of experimental music, graphic scores, art and the everyday, and video game sound. Her current book project, titled "Transpacific Experimentalism: The Unexpected Collectives of Intermedia Art," uses intermedia (a kind of multimedia art) as a vehicle to examine artistic transactions and relations of power through the work of 1960s Japanese and American musicians. She is currently Assistant Professor of Music at Boston University.
World Graphic Scores: Performative Technologies of a Transpacific Avant-Garde
In November of 1962, the critic Kuniharu Akiyama and composer Toshi Ichiyanagi co-organized An Exhibition of World Graphic Scores at the Minami Gallery in Tokyo. The exhibition reportedly drew together over 140 scores by more than forty international experimental artists whose practices exceeded the boundaries of traditional institutions. Taking the exhibition as a starting point, this presentation offers a historical perspective on the role of graphic scores in locating Japan as a meeting place for the transnational avant-garde in 1962. I argue that through a new visual language combined with portability and accessibility, the scores served as a "performative technology" in the course of producing a new global avant-garde. On a broader level, the presentation seeks to raise questions about the centers, canons, and routes of international experimental practice since the 1960s that continue to impact musicians today.
---
Dr. Catherine Schieve: PhD in Music (University of California, San Diego) / MFA in multimedia and video art (University of Iowa)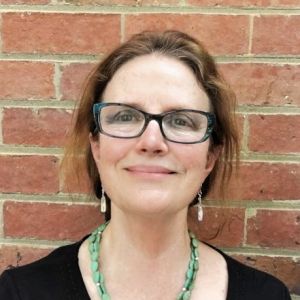 Catherine Schieve is a multimedia artist, researcher, composer, and writer originally from the US. Her academic specialisation is Performance Studies, a field combining anthropology and creative practice which she teaches in the Master of Contemporary Music program at Box Hill Institute. Among many university posts she was for 10 years an Associate of the Bard College (New York) Institute for Writing and Thinking, a transformative experience. Recent projects over the past few years include: Social Cohesion, Marginalisation and Violent Extremism in Regional and Rural Victoria: A Dual Case Study - an ethnographic study for the State of Victoria; Cage 101 Conference at Universiti Pendidikan Sultan Idris in Tanjung Malim Malaysia - as visiting artist she created a suite of documentary photos, videos, and soundscapes and a keynote performance experiencing intercultural Malaysia through its sacred and ordinary spaces; as visiting artist at the University of Wisconsin, she exhibited a 40-foot long graphic score Shading and interacted with local musicians. She creates performance installations with the Astra Music Society in Melbourne, most recently new works Experience of Marfa, Earth and Lustre, and Voices and Serpents (2016). Her engagement with performative cultures is lifelong and linked with her artistic practice. Over time her work has expanded to explore many environments, faiths and cultures, enhanced by travel. She is particularly immersed in divine chant and the creative power of sound, and is an avid photographer, soundscape collector, and video artist. Her academic training is at University of Texas (BM Hons / MM), University of Iowa (MFA), and University of California, San Diego (PhD).
Notation, Reading, and Environment : re-inventing the world
I re-invent the world for each new work. I will discuss how in my practice of creating performance scores and performance installations, I always investigate a new concept, even a "new way of reading and being" each time. A "constant re-inventing from scratch". My methods involve re-conceiving fundamentals of reading and representation for each work. "The score" is a different world each time.